Guild Esports PLC – organisasi tim global dan merek gaya hidup yang berfokus pada penggemar yang melibatkan pemain profesional dalam kompetisi game – telah menandatangani perjanjian kemitraan eksklusif dengan Sky Broadband.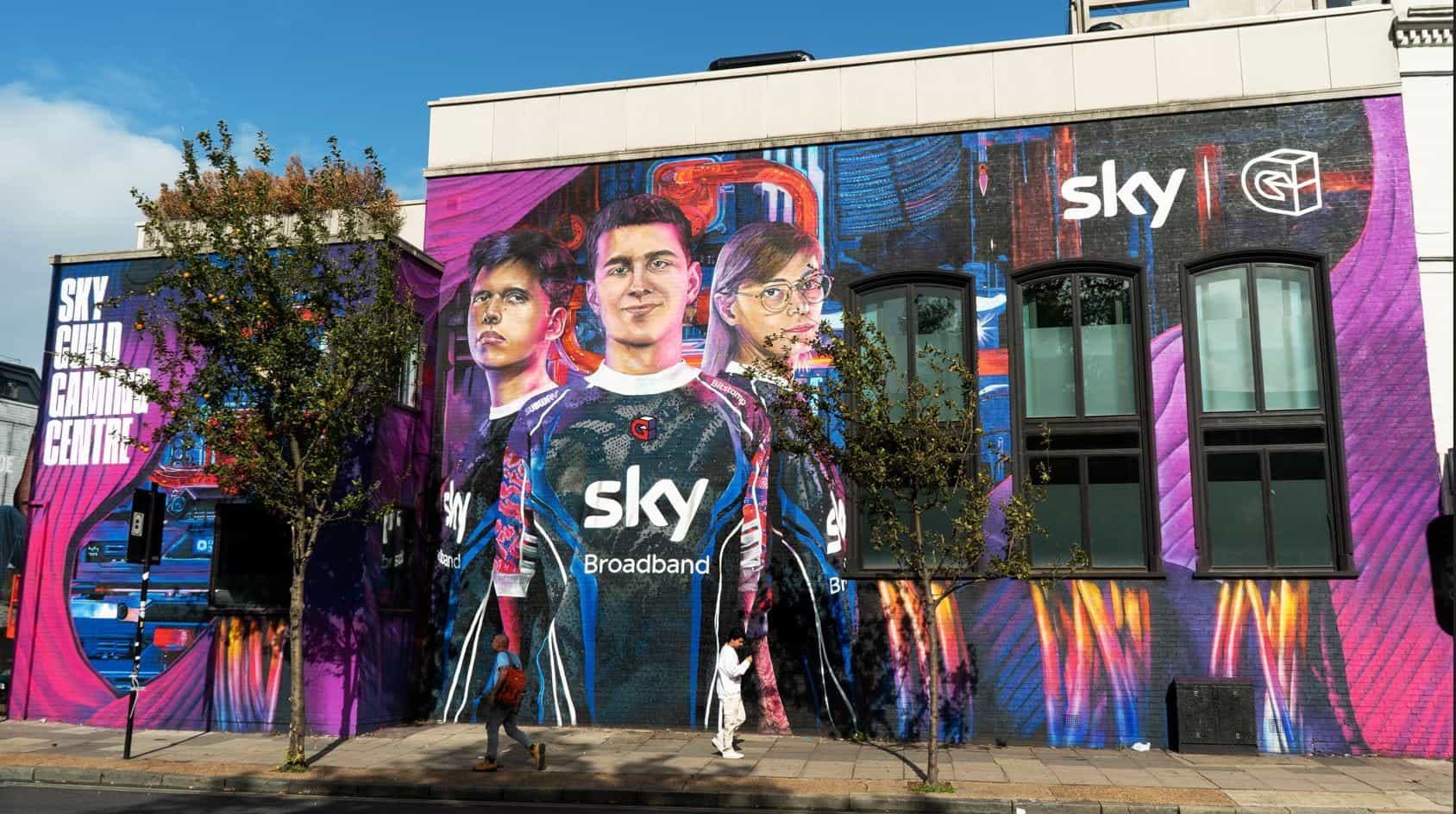 Sky adalah salah satu perusahaan media, hiburan, dan konektivitas terkemuka di Eropa. Di bawah perjanjian baru, perusahaan akan menjadi mitra resmi tim dan organisasi esports Guild yang dimiliki bersama oleh David Beckham.
Fase pertama dari kemitraan tiga tahun yang baru akan melihat ultrafast, broadband full-fiber dari Sky yang mendukung kantor pusat Guild di London. Sky telah menyatakan bergabung akan menawarkan gamer Inggris pengalaman esports generasi berikutnya.
Kebutuhan akan Kecepatan Handal yang Cepat
"Dengan lebih dari 17 juta gamer yang bersemangat bermain lebih dari tujuh jam seminggu di seluruh Inggris, revolusi game akan terus berlanjut. Itulah sebabnya Sky, dengan broadband full-fiber yang cepat dan andal, dan Guild datang bersama-sama untuk membantu meningkatkan pengalaman bagi para gamer, "kata organisasi itu dalam siaran pers yang disampaikan pada hari Senin.
"Bersama-sama, Sky dan Guild berkomitmen untuk mendukung dan mengembangkan komunitas game, dengan fokus awal di tiga area inti: Wanita dalam game – memberikan peluang lebih besar bagi wanita di industri esports."
"Mendorong kinerja esports – memimpin dalam kinerja pemain dan pengembangan pelatihan praktik terbaik. Dan menarik penonton – membawa esports ke pelanggan Sky dengan kompetisi dan pengalaman eksklusif di semua judul Guild," bunyi pernyataan itu.
Pengubah Permainan di London
Sebagai bagian dari kemitraan, Sky akan menjadi markas resmi Guild, Wi-Fi, dan Broadband dan mitra Jaringan Seluler selama tiga tahun ke depan, dan pusat kinerja Guild Esports di jantung Shoreditch London akan dinamai Sky Guild Gaming Centre.
Untuk mengubah pengalaman bermain game, Sky Full-Fibre Broadband akan memberi daya pada bagian tengah. Kecepatannya yang andal dan mengubah permainan seharusnya memberi pemain profesional Guild keunggulan yang lebih cepat saat mereka belajar, berlatih, dan bersaing secara online.
Pencitraan merek Sky akan ditampilkan pada mural luar ruangan yang mencolok di gedung dan akan menjadi mitra utama di jersey tim Guild untuk musim 2022/23. Jersey baru akan dikenakan untuk pertama kalinya oleh Guild X, tim Valorant yang semuanya perempuan, saat mereka bermain di turnamen Riot's Game Changer minggu ini.
Rory Moran, Director of Global Partnerships di Guild Esports, mengatakan: "Kami sangat bangga menyambut Sky ke Guild Esports, dan menjadi kemitraan besar pertama untuk Sky dalam esports. Sky adalah pusat media, hiburan, dan konektivitas yang akan membantu mendorong Guild ke level performa tertinggi dalam esports kompetitif secara global."
David Beckham, Investor di Guild Esports, menambahkan: "Sangat menyenangkan bahwa Guild Esports memiliki mitra baru yang fantastis di Sky dan saya senang menyambut mereka ke dalam keluarga Guild."
Esports Adalah Taruhan yang Baik
Guild Esports memiliki tim kompetitif di Apex Legends, Fortnite, FIFA, Rocket League, dan Valorant. Situs taruhan esports terbaik akan menawarkan beberapa peluang taruhan pada game dan liga ini. Tapi, dalam hal pangsa pasar perjudian, League of Legends (LoL), CS:GO dan DOTA2 adalah yang paling populer sejauh ini.
Dalam jajak pendapat YouGov Mei 2022, 20 persen orang dewasa berusia antara 18 dan 44 tahun di AS, Inggris, Australia, India, Jerman, dan Kanada menyatakan bahwa bertaruh pada esports adalah sesuatu yang menarik minat mereka. Sebuah laporan baru-baru ini juga menyatakan bahwa pasar taruhan esports global diperkirakan bernilai $10,03 miliar pada tahun 2021. Angka tersebut diperkirakan akan meningkat menjadi $23,76 miliar pada tahun 2028.
Apakah Anda menikmati artikel ini? Kemudian bagikan dengan teman-teman Anda.
Bagikan di Pinterest